Community Page!
Updates, reminders and announcements.
Announcements
Winter Weather Reminders!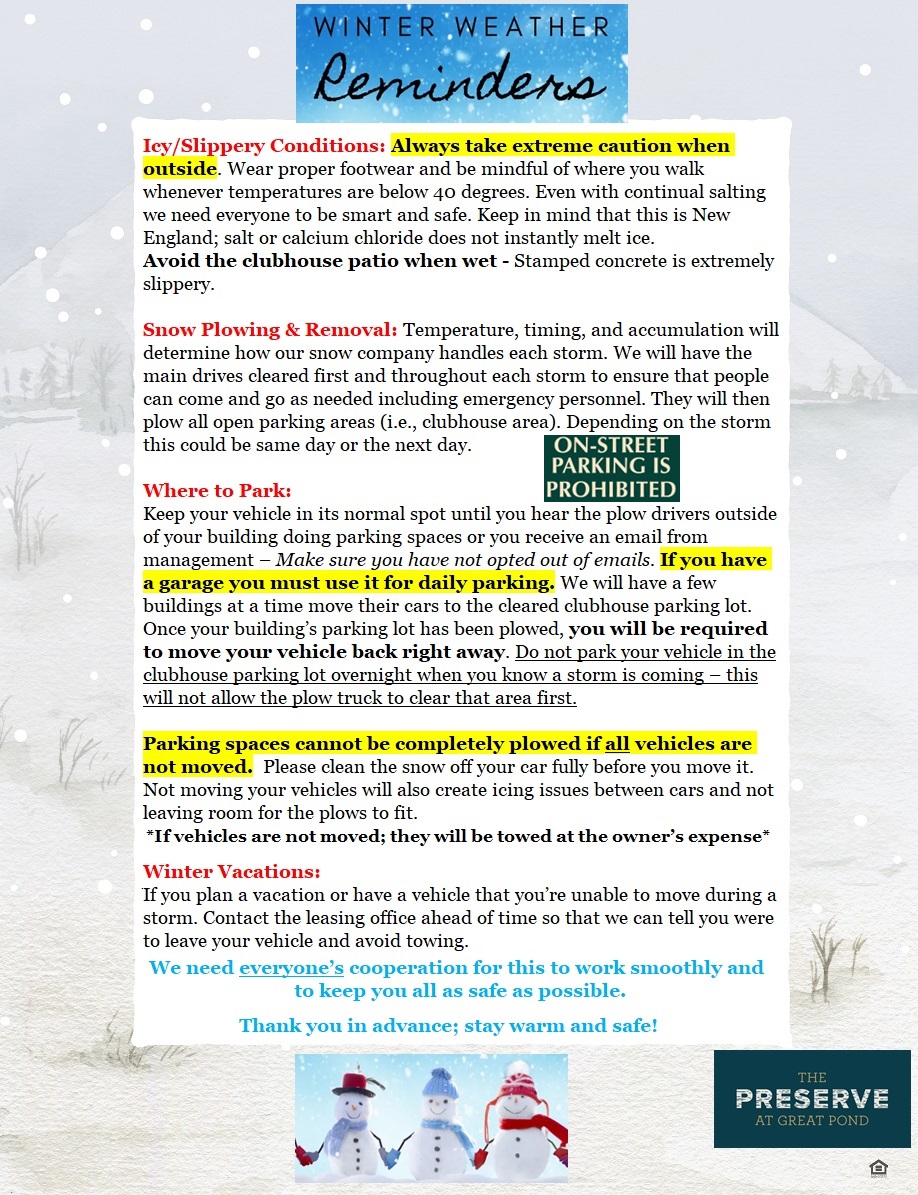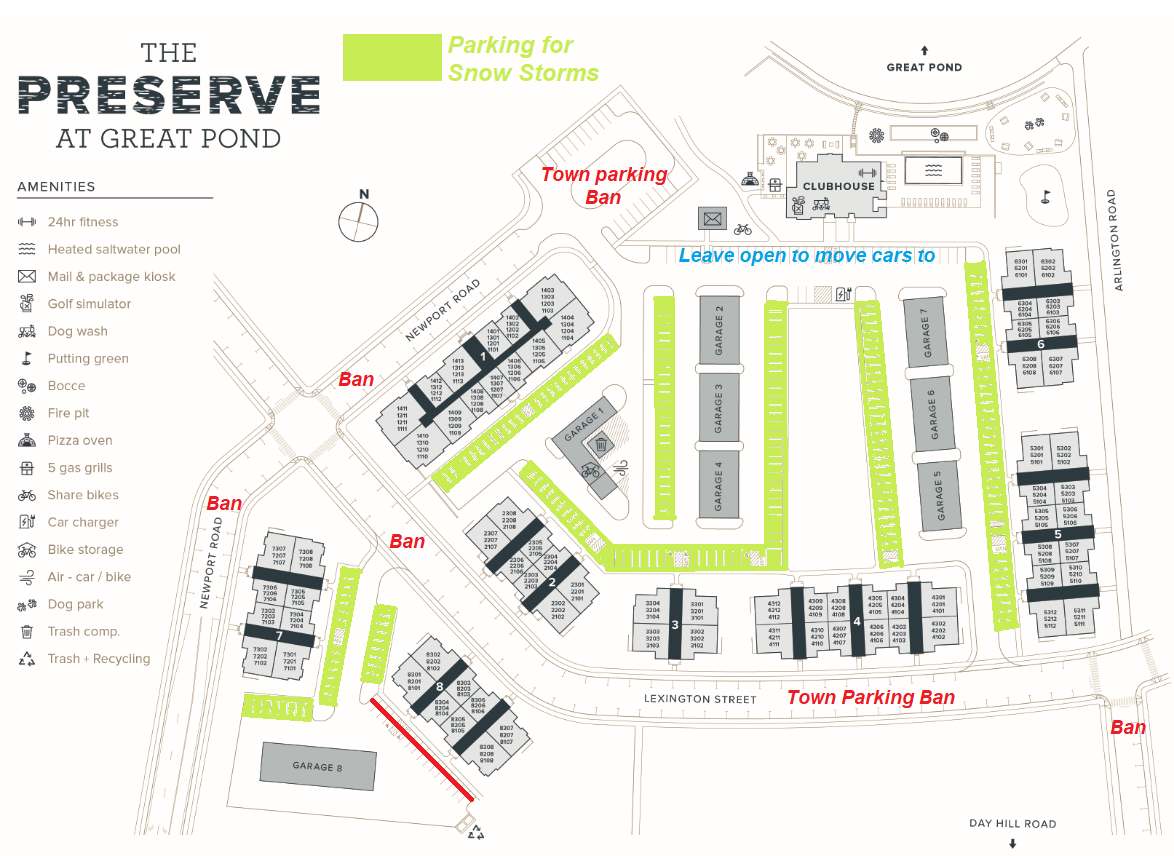 COVID19 Update - Masks required in gym effective 11/23/2020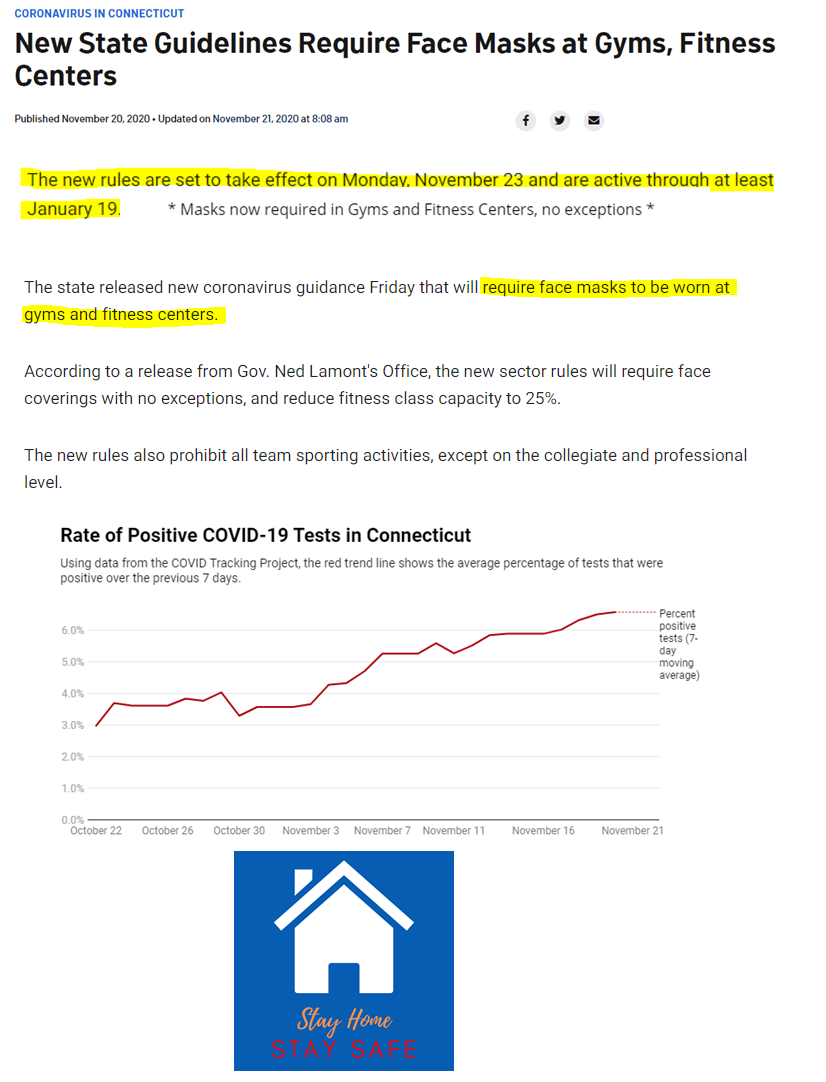 LATCH - Memorize your doorcode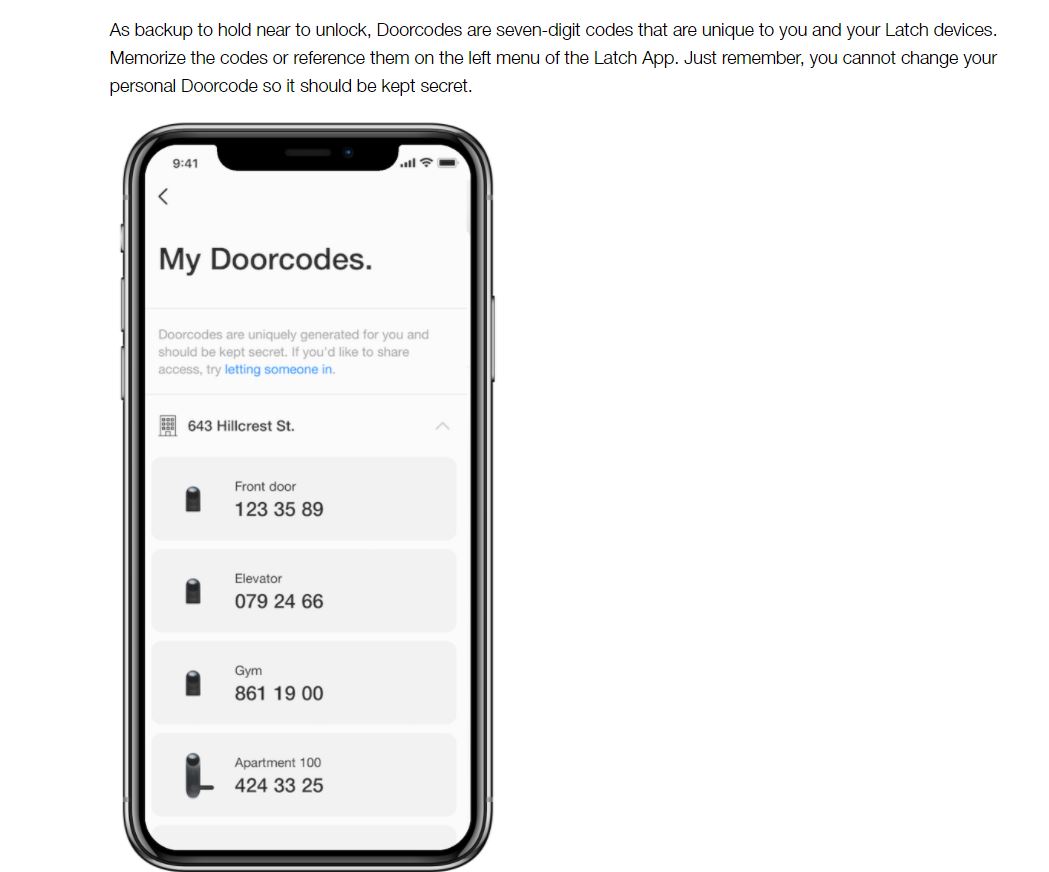 Bulletin Board
Molly Bradbury
01/07/2021
Hi Neighbors! I seem to have a missing package that supposedly was delivered on Jan 5th but is nowhere to be found. If you don't mind taking a look in your building entrances for a package addressed to Molly Bradbury, I'd really appreciate it! Feel free to contact me @ 860-878-8141 or drop it off in the package hub if you happen upon it. Thanks!
Michelle OMeara
01/06/2021
I have 3 tv's - smaller, with wall mounts. $25 each, need universal remotes. Let me know if your interested!
Megan Keefer
12/15/2020
I am looking for someone to stop in on my 4 yr old cat from December 24-27. I would need someone to feed her and make sure she has water each day. She is super friendly and loves human interaction. I will pay for each day!
Jonathan Celentano
12/03/2020
Anyone who is looking for some to take out trash & deliver mail/packages please contact Jonathan @ 860-616-8177, I work from home and looking for things to do to keep me busy! Please contact me to inquire about rates and scheduling. I follow all Covid guidelines!
Trevor Oksen
12/02/2020
For ##ROW_CONTENT###xA;Looking for help entertaining new kitten (5m old), getting mail/ packages and taking out trash/ recycling. Husband is stationed overseas and I currently work 60+hours. I follow all COVID guidelines and expect the same.
Trevor Oksen
11/24/2020
Looking for someone to take our trash out for us once a week for some cash.
Koral Ben-Simon
11/23/2020
Hello everyone! I am looking for a dog walker 4 times per week starting in January. Please let me know if you or someone you know is available/ interested! You can shoot me a text: 9144628444.
Testimonials
Beautiful complex! Heather and her team are very professional and a pleasure to work with.

- Michael S.
We love it here! Beautiful apartments and amenities. Best part are the girls in the office though. They've been truly wonderful to work with.

- Misty D.