Five Things that are a Must-Do This Spring in Windsor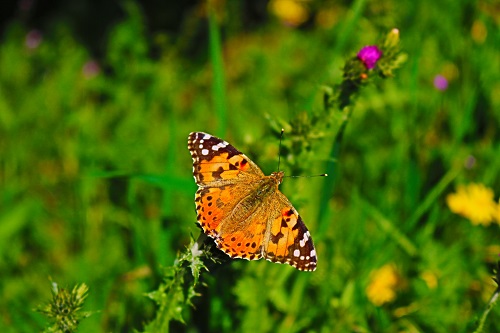 Spring arrives with much enthusiasm in central Connecticut. The town of Windsor is no exception. After months of cold weather, the milder temperatures are much appreciated by residents and visitors alike. Luckily, you'll find many exciting events and fun venues that are perfect for spending a warm spring day or a cool, but mild, evening. Check out five that you should put on your must-do list.
Northwest Park – Located just 3 miles north of The Preserve,

Northwest Park

is one of the must-see spots in Windsor. In springtime, maple sugaring is a big event that many locals always make time to see. Additionally, the park hosts Saturday night concerts during the warm weather months. When there are no big events happening, Northwest Park is still a great place to visit with miles of walking trails, picnic areas and playgrounds for the kids.

Shad Derby Festival – For many in Windsor, spring means one thing–The

Shad Derby Festival.

Celebrating the Shad, a popular local fish, the Shad Derby Festival is a month-long event held every May in Windsor. Events include a trivia competition, semi-formal ball, youth fishing competition, a beauty pageant, bowling night and many other activities. Events are held all around the City of Windsor, meaning there is likely something that will interest you only minutes from The Preserve.

Keney Park Golf Course – Only a few minutes south of The Preserve,

Keney Park Golf Course

is a public, 18-hole golf course that offers an ideal way to spend a warm springtime day. In addition to an attractive and welcoming course, you will also want to check out "The Tavern," a great place to stop for snacks or drinks while you're spending a day on the greens. There are plenty of options for kids too, as the course offers junior's golf classes and discounted rates for youth.

Tunxis Grill & Pizzeria – Sometimes spring calls for a nice relaxed dinner on the patio with your friends and family.

Tunxis Grill & Pizzeria

is one of the town's most popular restaurants that also offers extensive outdoor seating. Enjoy one of the grill's award-winning pizzas or go a bit more upscale with a classic steak and salad. The patio area is open at lunch and dinner, giving you an excellent spot to enjoy the weather and stay for a drink or two. Best of all, this top spot is only about 3 miles from The Preserve.

Windsor Center River Trail – For those wanting to get moving in the beautiful springtime weather,

Windsor

Center River Trail

is naturally a great place to visit. This is rated an easy trail for walking, jogging or hiking. Strolling around and enjoying the beautiful, rolling landscape is an excellent way to make you feel like springtime has truly arrived.
The best part of all these options is that they are just a small distance from "The Preserve," one of the top apartment options in Windsor. The convenient location, with plenty to see and do nearby, is just one of many benefits you'll find when you check out "The Preserve."